Jhumpa Lahiri blev født i London i 1967 og voksede op i South Kingstown på Rhode Island. I 2000 modtog hun Pulitzerprisen for sin debut, novellesamlingen Tolken. Romanen Lavlandet var på shortlisten til Man Booker-prisen. I 2015 blev Lahiri tildelt The National Humanities Medal af præsident Obama.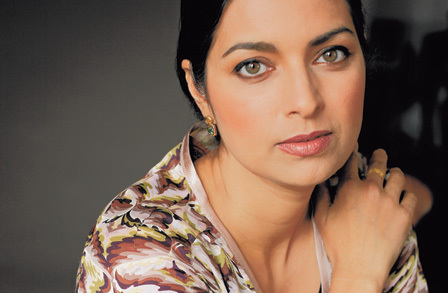 Litteraturpriser
1999: PEN/Hemingway-prisen for novellesamlingen "Tolken"
2000: Pulitzerprisen for novellesamlingen "Tolken"
2013: På shortlisten til Man Booker-prisen for "Lavlandet"
2015: National Humanities Medal overrakt af præsident Obama. 
Artikler / Interviews
BARACK OBAMAS TALE VED 'THE NATIONAL MEDALS OF ARTS AND HUMANITIES AWARDS CEREMONY'
"The 2014 National Humanities Medal to Jhumpa Lahiri for enlarging the human story. In her works of fiction, Dr. Lahiri has illuminated the Indian American experience in beautifully wrought narratives of estrangement and belonging". LÆS MERE!
NEW YORK TIMES: JUHMPA LAHIRI: BY THE BOOK
Interview: From the beginnings of literature, poets and writers have based their narratives on crossing borders, on wandering, on exile, on encounters beyond the familiar. The stranger is an archetype in epic poetry, in novels. The tension between alienation and assimilation has always been a basic theme. LÆS MERE!
SALON: OM 'LAVLANDET'
Interview: "This is a book that in a way is the book I've been trying to write from the beginning" LÆS MERE!
NEW YORK MAGAZINE: WHAT IS JHUMPA LAHIRI'S HOOK?
Artikel/forfatterprofil: Among the Brownstone Brooklyn novelists made good, there's one thing that sets Jhumpa Lahiri proudly apart. She is a succinct realist writer in an era of attention-getting maneuvers. LÆS MERE!

Ringstedgade 28, 4000 Roskilde